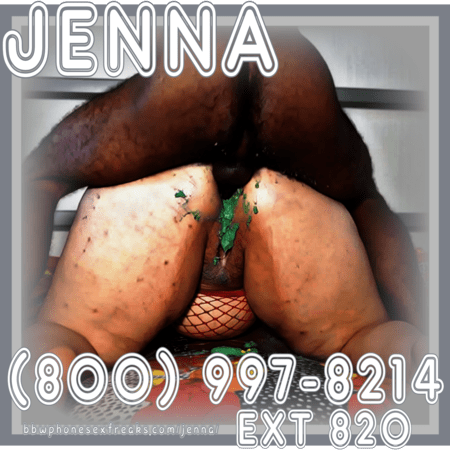 I think it goes without saying that I like my fuck sessions to be low down and dirty.  The skankier my sloppy snatch is when all is said and done the better.  Sure, my vag gravy gets everywhere and coats everything around in my thick, slimy cream when my giant pussy cums, but that just isn't filthy enough.  I want my tarnished cock trap covered and smothered with as many vile concoctions as we can think of.  I live by the mantra "It's only fun if it stinks" and seek out only the sickest, sootiest fuck toys who feel the same way.
Last night I was full of food and feeling extra raunchy so I made a bloated booty call or two to help me take advantage of my steamy stomach stew.  I have one BBC fuck buddy in particular who loves sexy BBW muck-whores and wants nothing more than to see every tubby twat get trashed and twisted until it's nothing but a pile of gross goop.  I knew if I told him that I was packed full of fast food and ready to explode that he'd come over right away, and he didn't disappoint.
He propped me up, crammed his cock into my big ass and fucked it hard while shoving three of his calloused fingers deep into my mouth to the back of my throat.  I was so full that one heaving gag had me spewing like a gooey geyser,  spraying both of us with rancid, partially digested shawarma and curdled mint chocolate chip milkshake.  The deluge of degradation made him fuck my asshole harder as he scooped up a heaping handful of my mess and slapped me across the face with it.
My filthy fuck friend flipped me over and started licking my gaping, puke packed backdoor and rubbing my barf into my buxom body.  The smell must've got him or something because he hurled the greenest puke I've ever seen all over both of my hot holes.  Without wasting a second or a drop, he got up and pounded the contents of his technicolor yawn so deep inside of me I thought it was going to come out of my mouth.  It was wonderful!
I was caked with putrid puke from my big tits to my worn out asshole, just how I like it.  The only problem was I got hungry again.