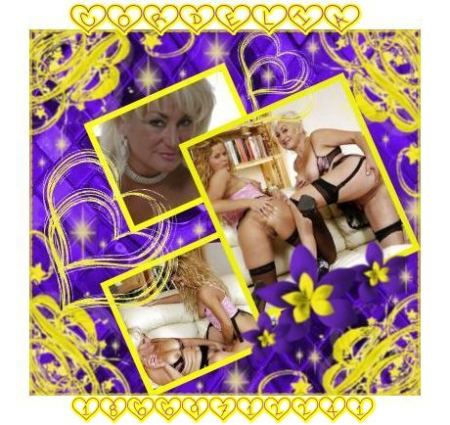 I have been doing some private escorting lately. It keeps my life interesting, and pays the bills. I have only been on a few "dates" so far, but this weekend I had a hot one. I showed up at this guy's house at the designated time wearing the requested sexy lingerie. When I arrived, I saw a very handsome young man. He could have been my son he was so young. But, men love a dirty old cougar. Their money is just as good! Turns out he recently married a virgin and they have yet to consummate their union. I didn't realize anyone got married without fucking first nowadays. Apparently, he has a really big dick and she cannot handle it. I thought okay, this poor boy is really horny, needs to release some cum, and wants his wife to see how a woman fucks a man. I was going to be a sex ed teacher of sorts.
No. Not at all. I was hired to pop his wife's cherry. He wanted me to fuck her with a strap on. Thought maybe I could get her ready to take his cock. I love a kinky boy. She was dressed like me, in sexy lingerie. She could have been my daughter. Pretty little thing too. He poured us some wine to break the tension. She was nervous but willing. We flaunted our hot bodies to him before I started fingering and licking her pussy. The wetter a cunt is, the easier the hymen breaks. Not my first virgin, just my first virgin I was paid to pop while her hubby watched. She came a dozen times on my face before I even put my strap-on, on. I had her grinding on my face like a dirty stripper. You could smell how ripe she was a mile away.
Success. I popped her cherry. I fucked her good for about 20 minutes. Could hear how wet she was; how turned on she was. Soon her hubby came over, tapped me on the shoulder, and took his turn fucking his bride's loosened up cunt. When I put my strap-on on, she started to suck it like it was her hubby's cock. I looked over his way and he had a huge hard-on he was stroking. She spit on my fake cock, and I slid it right in her tight snatch until I heard the scream and saw the blood. Didn't take him long to bust a nut in her either. He was long overdue. I thought that was it, I would be on my way having done what I was paid to do. But, she wanted to fuck me. So, my cum covered strap-on fucked me for while. She was a natural as a dominate girl. She had me in every position possible fucking me too. Her husband was so turned on watching his bride fuck me, he shot another load all over my face and tits. She of course licked his cum right off my body. I was hoping he would fuck me with his huge cock, but his dick is a one pussy kind of dick. At least for now!
I had a good cum too. Squirted all over their couch. The husband paid me well, even threw in a nice tip. The way she made my old cougar snatch purr, I should have paid them. I loved breaking her in for her husband's big cock. I loved being part of a couple like that. Hopefully, they will invite me back. I want to be on all fours getting fucked by her, while teaching her how to suck properly her husband's big dick. Maybe you have a wife who would like to join us? As it turns out, I love threesomes.