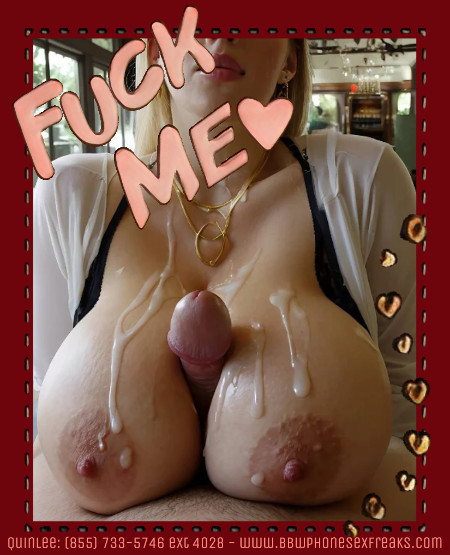 I am a Big titty fucking slut; my boyfriend knew that when he got with me… He can't be mad that I fucked his friend on our couch… Don't you agree? He knows I am a Phone sex whore and has no problem with me draining dicks all day for a living. So, what's the difference? After so many naughty calls yesterday I couldn't help it, I was so fucking horny. He was still at work; his friend was over. I didn't mean to fuck him. His dick sort of just slipped between my voluptuous ass cheeks; from there, it was game on. He is the one who came on to me! I was lying on the couch with nothing but a towel; I had tried relieving myself in the shower but… it wasn't enough.
I am a filthy cock sucking slut who lives for the burst of flavor that fills me up.
A silicone cock can't do that! My ass was all out; his friend just came up behind me with his hard dick and started sliding it up and down my ass crack. Ya, I could have stopped him but after seeing the size of his cock I felt helpless. He's much bigger than my boyfriend and it was well worth the fuck. My boyfriend walked into me grinding my cum filled cunt all over his best friend's face. He immediately started calling me all sorts of filthy names… I didn't bother stopping since we were already caught, and that wouldn't have done anything. He decided to pack his shit last night and leave… But, now he won't stop calling me. His friend stayed the night… and well we fucked all night! I responded with pictures of my Big tits covered in cum… and told him he will regret leaving.
I know he will be back my deepthroat blowjobs are undefeated.