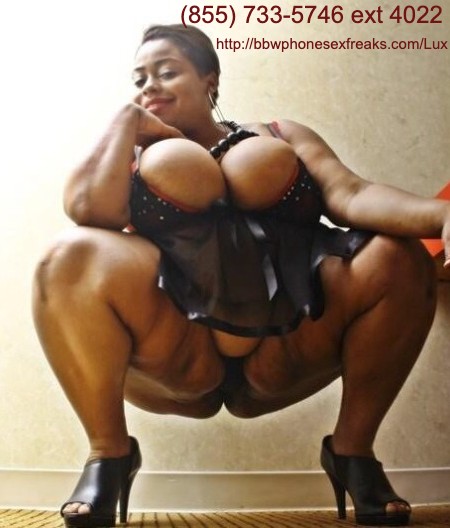 Lux here. I'm a BBW Baddie and you know I aim to please! If you like rolls, buns, and hot muff pie, then you've come to the right place! I am hotter than baked bread fresh out of the oven. I got more cushion for the pushing and got way more of what you're looking for! 
Yeah, baby, I like to eat and my favorite thing to eat is some hot stiff cock! Just catch me in the kitchen get me down on my knees and shove that hot stiff cock in my hot wet greedy mouth baby!
I'll gobble slurp and slobber all over that cock until I get all that hot sticky glaze boiling from your balls into my mouth, or do you wanna glaze my buns?
It's up to you baby, then you can feast on my big juicy tits before you lay me down and ride my fat, hot, wet, and juicy pussy until you cum like you never came before! I'm just a down-home girl, my mama told me the way to keep a man coming home is to keep things cooking and serve it up nice and hot!
You wanna spank my big fat ass cheeks? You better do it hard or I just might not feel it.
I'm a whole lotta woman and I know how to do a man right! And when you come and see me?