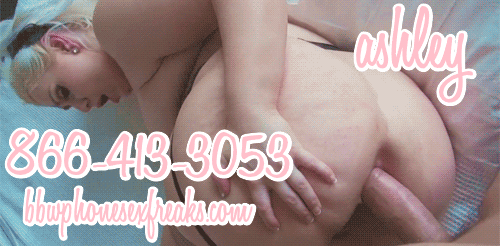 The perks of having a thick juicy ass is that men can't keep their hands off of it. And it's even better for me because I'm big all over- big tits, big ass and a big belly! Just the other day, I was at the mall doing my Christmas shopping when I caught this guy staring at me. He was with his stick thin girlfriend and I could already tell she was a damn prude. I loved the attention and I continuously walked by him, so he could get a good look at my curves.
            His skinny bitch girlfriend kept yelling at him and smacking him when he looked at me. So, I decided to write my number on a lingerie receipt and push it into his pocket as I left the store. Not even a few hours later, this hunk was blowing up my phone begging to meet up. He ditched his girlfriend for the night and came over to my house right away.
            I greeted him at the door with the new lingerie I had just bought and he practically drooled. I dragged him to my bed, propped my ass up and let him lick my sweet pussy. He told me I tasted so much better than his skinny bitch. He loved licking my puffy lips and hard clit. His cock was rock hard, and I gagged on it until it was nice and slimy. Then I turned around and let him rub his throbbing cock on my big soft ass until he couldn't take it anymore. He pounded my tight rosebud all night long and ignored his girlfriend's incessant calls! Looks like I stole another bitch's man!