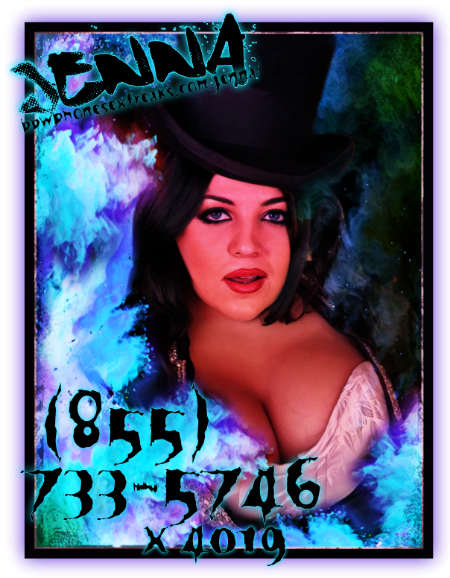 If you plan on spending Halloween searching out different BBW sex sites on the internet in hopes to find a trampy little treat, well I've got all kinds of tricks up my sleeve to help you enjoy yourself.  Don't worry about all of the dressed up brats running around outside, I've got a special show planned out just for you.  They'll get all the candy they need, let's worry about getting you what you need.
I'm not far away, just call me up and *poof* I'm there.  You can sit back and relax while I work my magic on your long wand.  My hands will make it grow bigger and harder than it ever has before, then I'll make it disappear in my titties and reappear in my mouth and you'll have no idea how!  I'll push you really far up into my supernatural snatch and ride you hard, but when you pull your prick out of me, you'll find that you were banging my butt the entire time.  How do I do it?!
Watch while I pull a rabbit vibrator out of my hat and make it completely vanish inside of my cunt.  Ta-da!  You had no idea that I was so magical and mysterious, did you?  I have so many illicit illusions I can use to trick your eyes and juice your junk that you'll never be able to look at magicians in the same light again.  Good luck being amazed by watching David Copperfield make a building disappear after watching this sexy BBW sorceress do the same with every last drop of your cum.  When I leave, you'll ask yourself "Where did it all go?"  It's magic!