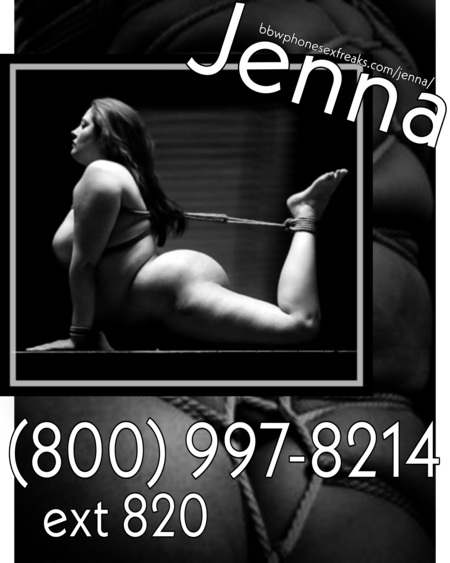 Ever have submissive phone sex with a more than willing fat girl?  I know I can be a bit pig headed at times but I really love to be bossed around a bit.  I promise I'll do everything you tell me to and I can assure you my thick frame won't get in the way of any of the crazy positions you want to put me in.  I've always been really flexible and have had a knack for being dominated for as long as I can remember.
I surprised the first guy I ever fucked when I told him to tie my hands to the bed posts.  He got so excited that he forgot how to tie a knot!  I awakened the beast in him that day, though.  Every time we had sex after that he kept getting increasingly dominant, more and more authoritative with each venture into my chubby vag.  He loved to tie my gigantic tits up so tight that they turned every shade of purple.  He said he liked the way the colors made his juicy loads look.
The first guy to ever suspend me up in the air was a top grade dom long before I ever met him.  He didn't need an ounce of coaxing to wrap me up tight and hoist my big ass up so he could get a mouthful of my suspended snatch without having to bend over.  He would force orgasm after trembling orgasm on my immobilized muff with every toy and tool he could find, and that includes himself.  When I say he was a pro, that's putting it lightly.  Anyone who can make this sexy BBW cum over and over again while swinging in the air like a fleshy wrecking ball for hours definitely has his domination game on point.
Whoever's going to make me submit better have a firm hand and a good bit of patience if they're really going to put me in my place.  I'm not new to this, he better not be, either.