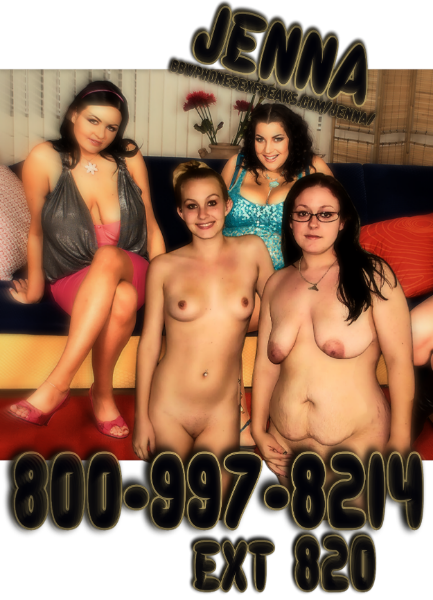 The best part about titty fucking phone sex is that there are so many different types of tits to fuck!  It doesn't matter if you like big bouncy boobies or flat little perky puffers, I know where to find every kind of cleavage you could ever want to use to jack your junk.  They're almost always around me because they're my besties!
I hang out with all kinds of hot cock pleasing whores and we're obviously not all built the same.  You didn't think that I only kick it with BBW's did you?  Pretty sure that's racist, Pal.  Fat girls might seem to flock together, but that's just because we usually take up a lot of room and probably eclipse our skinny friends from your sight.  Don't worry, I know plenty of scrawny skanks that would love nothing more than to make you blow your load all over their bare bones boobies, if that's what you're into.
You should probably go back and forth between a big ol' pair of perfect fuck bags and some tiny little blossoming bosom berries.  Why stick to pleasing your dick with just one kind of kinky fun flesh mounds?  Hang out with me and you'll have your choice of whatever class of cleavage you'd like to mash around your manhood and furiously fuck!
Here's what you do, just start with some of the flat and saggy ones to get you going.  They might look like they're a few psi short of a full inflation but they sure are soft and squishy.  I bet they feel great wrapped around a wang!  Next, you go onto the heavy hangers, the woman flavored water balloons.  You can mold them into any shape you'd like and stroke your rod with them, they're so gelatin like!  The massively mountainous mounds, just like the ones possessed by yours truly, are great for when you want to plow a pair of torso pillows that hold their shape really well.  As for the itty bitty titty committee, you can just throw them into the mix whenever you want, there's not much variation with them.
The only thing that matters to us is that you blow your fat load all over a couple of hot tits, my friends and I don't really care which one of us you want to use.  I suggest that you use all of us but that might not be your style.  You might just like to fuck one type of titty.  That's a thing, right?