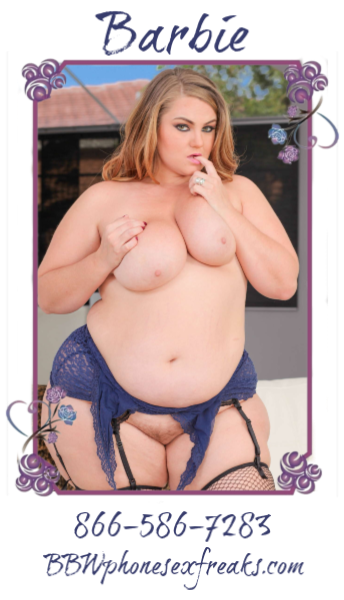 Do you know what is sweeter than sweet? Me!  I am juicy everywhere baby.  My boyfriend tells me that what he loves most about me is the fact that I will do anything.  He doesn't even mind if I fuck other men.  Not at all, he says everyone should plug their dick into a beautiful fatty at least once.  Of course he can fuck who he wants too, it works for us.
He has a friend who is always coming over to the house.  I used to really hate this guy, I mean Hate in all caps!  He would tell my boyfriend all the time that he was too handsome to be with someone like me.  Not behind my back mind you but right in front of me.  I banned him from our apartment at one point.  Then he wound up leaving his cell phone at our place once.  I was sitting on the couch and I could hear it ringing, but I knew it wasn't mine or my boyfriend's.
I dug around in the couch and found it.  He doesn't have a password on his phone, who doesn't put a password on their phone? Or use the scans? Idiot.  I started to look through his phone, I found a shit ton of photos of me bending over.  I knew then that he wanted me.  I couldn't phone him to tell him that I found the pictures because I had his phone so I just had to wait until the knucklehead realized he had left his phone here.
A few hours later he rang the doorbell.  He came in and I handed him his phone.  He said thanks and went to leave and I stopped him.  I started to take my pants off, he didn't move.  Then I took my shirt off to show him my massive tits.  He was getting hard.  I told him for someone who likes to make it out like I am disgusting he sure as hell had a lot of pictures of my ass and tits on his phone.  I started to rub my pussy while I continued to talk to him.  I sat down and spread my legs, his tongue was all over my cunt in no time flat.
We fucked a couple of times.  He even thanked me.  That made me laugh, like I was doing him a favor, well actually I guess I was.  I gave him exactly what he wanted, so yeah, I guess a thank you was in order after all.