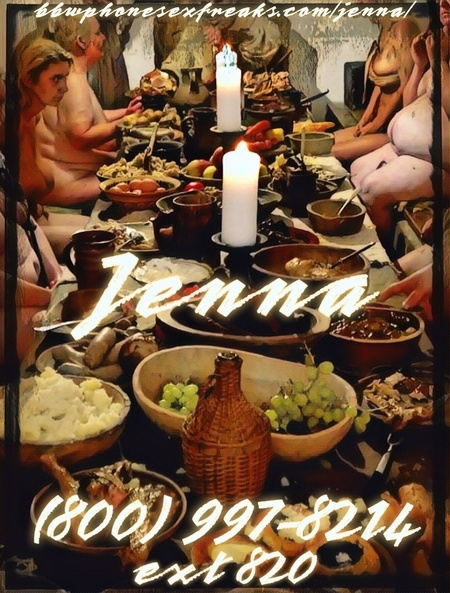 You love a fat girl, don't you?  Well so does my buddy, so last night my fat loving fuck friend Fred had the ultimate dinner party full of the horniest BBW sluts around.  Of course dinner is one of my favorite meals of the day and I am indeed a thirsty ass thicc bitch, so there was no way I was going to miss it.  I should have known that Fred had a lot more planned than serving a bunch of big broads a five course meal!
As the guests arrived we were all stripped out of our clothes and thoroughly probed in all of our hot holes before being sent into the dining room.  When I finally made my way into the serving hall an enormous feast was already spread across the giant table with a dozen or so bountiful nude BBW's stuffing their faces in a feeding frenzy.  Fred told me to plop my porky ass down and start eating so I eagerly obliged.  I ate everything from a diddle-eyed-joe to damned if I know and respectfully tapped out after my second helping of dessert.
Before everyone got all fattened up and filled to the brim with delectable delights though, the fuck fest began.  Fred was crazy thinking we could wait till we were done eating before we started pleasing each other's plump pussies.  We were stuffing our mouths and fingering each other's holes simultaneously and our host with the absolute most fucking loved it!
You can always count on Fat Fuck Fred to throw a hell of a raunchy dinner party.  I can't speak for all of the girthy gals there but I sure do love the meat he serves.