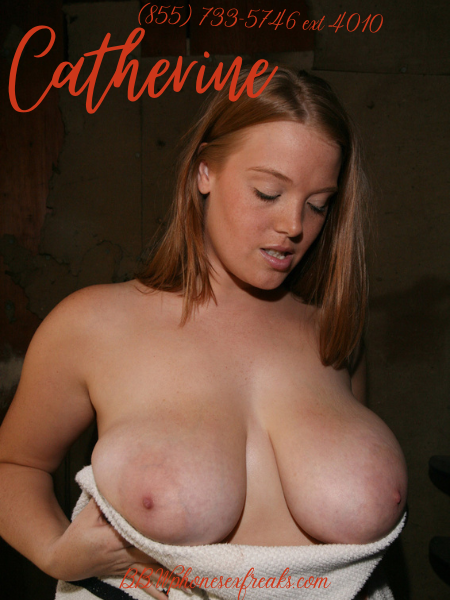 Great big tits to worship are perfect cum catchers.  Are you feeling horny and backed up? I'm your horny, gorgeous BBW babe who also likes eating cum. Let me strip you and start jerking that cock! Once You are I rub you till a nice pre-cum bubble appears on your mushroom. Let me put my bouncy tits in your face, so you can suck on my hard nipples. Your mouth makes me crazy, and down my thighs drip my pussy juices already! 
My fingers slip between my folds and rub my cunt juices on my tits. I love watching you lick my honey off of each nipple. Worship my breasts and fall under my control. I know how hypnotizing my natural tits are for men like you. But there's something of yours that I want and I will stop at nothing to milk your dry.
More pre-cum drips and my cock thirst overwhelms me. My big titty fucking has me sucking just the engorged mushroom head. You try to pump more, but we are taking my sweet time. I savor your cock as a thick bitch should. Edging you with my tits and mouth has my cunt flowing!
You will get to cum, just when I'm ready for that full load. My big green eyes watch yours and make you just a little crazed at that point.  No, forcing me down won't work because my jugs are in the way. Wiggle and squirm and Beg to cum on my tits! If I'm feeling nice I might jerk you real fast until you explode. Splatter me with that creamy warm load. Watch me lick and moan at how good it is. Don't you want to try a taste?  Now, come on,  be a good boy and lick your hot mess up!