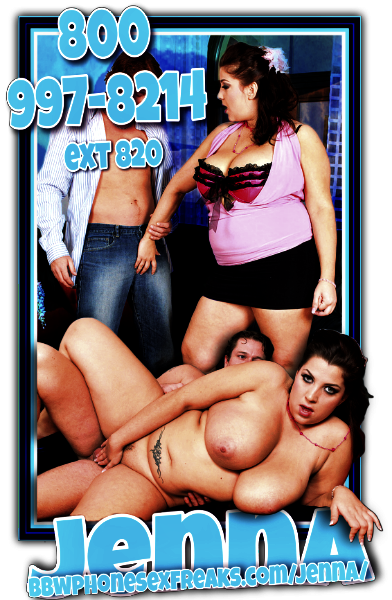 I'd like to think that all of the drippy dicks that call me for fat girl phone sex want to get into my tight and tubby twat because I'm just so fucking pretty and fabulously flabby, but I'm starting to think that, to them, one full figured fuck doll is just as good as the next.
It makes total sense to me.  Bend us over and tag us from behind and, if we're plump and round enough, the only way you can tell which of us roly-poly whores you're hammering is hair and skin color or the specific sex sounds we make.  Plus, have you ever grabbed a handful of chub and a handful of titty and compared the two?  They feel pretty similar, don't they?  The only thing a lump of blubber is missing is a nipple and it might as well be a boob.  For real!
I'm pretty sure I keep my cunt tighter than other heavy ass hoes.  Notice I said cunt and not gunt, I do have some shape to my super sized form.  My asshole stays pretty puckered, too.  You don't mind big chubby cheeks that you have to spread apart really wide so you can dip your dick into my dirty dunghole, do you?  Hell, I even have a little bit of an hourglass figure going on, it's just underneath a bunch of layers of lard.  Honestly, Dude, I don't care if you only want to fuck me because I'm fat, just as long as you want to fuck me!