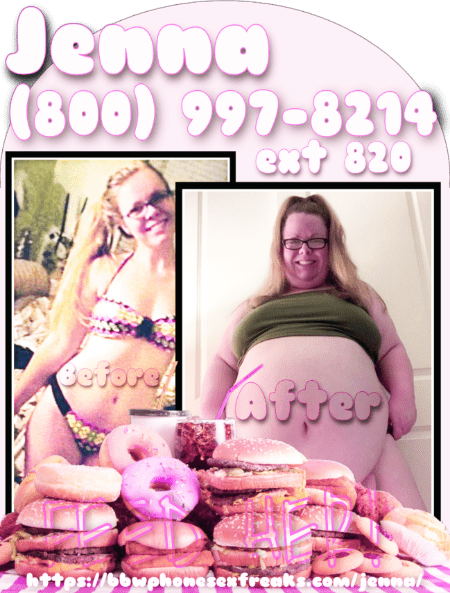 Some guys want BBW sex so much that they'll take their skinny little slut girlfriends and feed the living fuck out of them until they plump up to a perfectly fuckable size.  It's a thing, they're called "Feeders" and, personally, I just don't get it.  There are already literal tons of fat and horny whores in the world who would love nothing more than to be fed and fucked on an hourly basis.  I should know!
It must be a power thing.  I guess knowing that you are the source of your perfect little princess's pound packing plumpness would be a turn on, but that's not my experience.  I've always been a big girl, born and bred.  Do you know how many boyfriends I've had who would make me feel bad for being big boned?  I went through a lot of dick before I figured out how to be confident with who I am and started attracting men who like plus sized pussy.
Hey, as long as she's happy, I say good for her and props to the dude who delights in making her devour all of those delicious treats and sweets.  As long as their sex life and harmonious bliss is in tact, I say keep cramming the calories down that fat whore's throat.  If you want to keep her happy and have all of the BBW sex you could ever hope for, just be sure you fuck her real good and feed her, feed her, FEED HER!