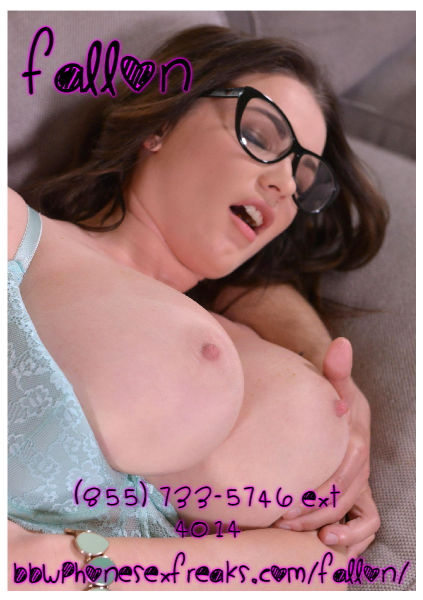 Fallon's Favorite Caller
The phone rings and I roll over answering it without looking at the caller ID. I hear your phone say "Are you ready for our Sexy phone chat?". Of course, I am already all wet just from the sound of your voice. 
Once our call starts you instruct me to slide my hand over my nipples teasing them. Your deep voice has me in a trance and the only thing I can do is obey. My sweet little asshole is puckered knowing what you have in store for it. 
You know I am a dirty chubby slut and just how badly I want to please you. You love to push me past my limits and within seconds you instruct me to grab my 10 inch dildo and shove it straight into my nasty little fuckhole. With no lube it resists but I finally push it in. That is when you grab your cock and we fuck ourselves while we listen to each other get off.