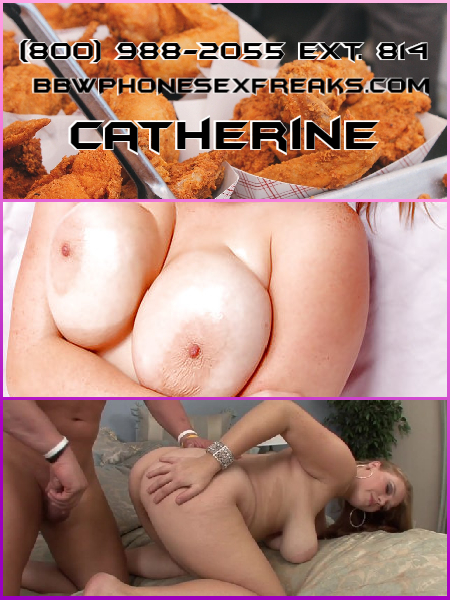 What's hot, greasy and plump for your cock? A BBW sex chat whore who gets filled in her pussy and stomach at the same time! Wasn't expecting that huh baby. Hey I am a plump hottie, who loves chicken and dicken. When my boyfriend said he was bringing the Colonel over, I knew he meant a big bucket of that extra crispy! He also knows that when I get that good food he gets this good, good! I get so horny over having some fried chicken and coleslaw that he will be able to fuck me. We dug right in and as I was munching a perfect crispy greasy breast he was sucking my fat titty. Now hey food play gets very hot with us. His cock gets so hard as I feed him big juicy bites of chicken and let that grease run down my tits. He licks it off and even uses it for lube for his dick when he titty fuck! 
I get so wet as he rubs my fat belly down with a drumstick and licks his way down to between my legs. Have you ever seen fat women masturbating with a fried chicken leg? I love having his mouth down on my wet pussy after I fucked myself with it and he gets a fried chicken tasting pussy and I get a leg that tastes like me to eat! Yummy! Sometimes we get outta hand and he dips his cock into the coleslaw and feeds me his dick and cum that is so delicious and coleslaw flavored! I am a fat cum whore who loves food and getting fucked while I have my face buried in the bucket eating like the fat piggy whore I am while getting dicked down!  I cum so hard with food play and cock!
I know some feeder and fat whore lovers who understand our food and sex obsession.