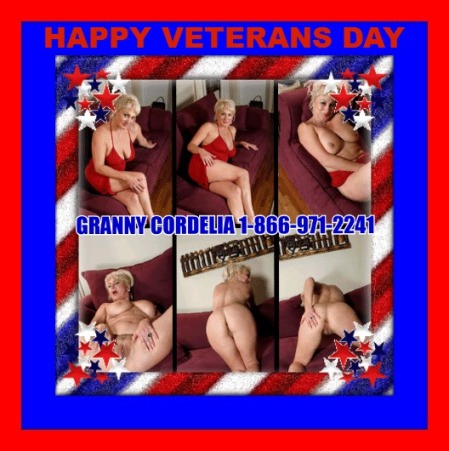 Today is Veteran's Day and wanted to thank all those men and women who have served our country. When I was younger, I remember seeing all these pinup calendars for veterans. In the trailer park I live, there is a community center. So, I decided I would do my own pinup pictures for our veterans. There are quite a few that live in my community. Mostly older, WWII vets, but a few younger vets too. I snapped some sexy pics, printed them off, arranged them like a calendar and hung them up in the community room yesterday with my phone number. I wanted my community vets to know how much I appreciated them.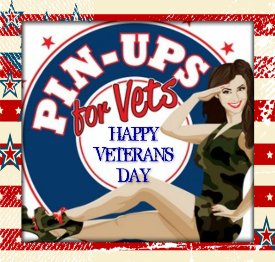 I wasn't home long before my phone started ringing. Guys thanking me for my thoughtful gesture and wanting to pay me a visit. Earl was the first to come by. Silver haired fox in a wheelchair served in WWII. Said he was a widow who had not seen pussy in decades. Poor thing. Of course I had to thank him for his service, so I showed him my cunt. Even straddled that wheel chair and let him finger me. He had some movement in his pants. I unzipped his pants and jacked his old cock until he came all over my titties. Even let him watch as I licked his old jizz off of them. He said that was the closest he has come to fucking in almost 20 years. I felt so good making a veteran cum. Very least I could do for a man who proudly served his country and hadn't felt a woman's snatch in two decades. Soldiers deserve pussy and way more.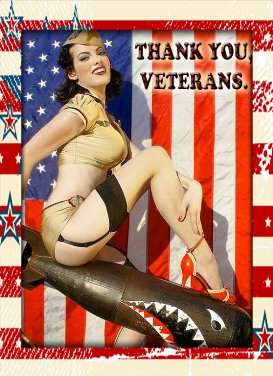 Next veteran to pay me a visit was Jermaine, a young hot black dude who just got home from Iraq. He lost a leg defending his country. Well, I had to say thank you for his sacrifice. I took that black monster in my mouth and sucked him like a vacuum cleaner. When I saw how huge his cock was, I had to fuck him. I straddled him, slid my plump wet pussy down on his cock and fucked him into a frenzy. He came a bucket load of cum. Turned me into an old cum dump. Never fucked a one legged man, but to be honest, his cock was so huge it looked like a leg. Jermaine said he never fucked an old bitch before, but loved it. Said he would be back later to tap my ass. His anaconda will shred my ass, but I am a patriotic girl and will gladly let a veteran fuck my back door on Veteran's Day. My ass is just as grateful as the rest of me for military service.
All day long, folks came to my trailer for some special Veterans appreciation, which I kindly gave. I gave out 4 hand jobs, 6 blow jobs, 5 fucks and even licked 2 female veteran's pussies. I'm proud to give back to the soldiers who served our country. The men and women who have served our country proud, deserve to cum for all they have done for me, for our country. All day long I will be giving my thanks in my own special way to Veterans. Continue reading