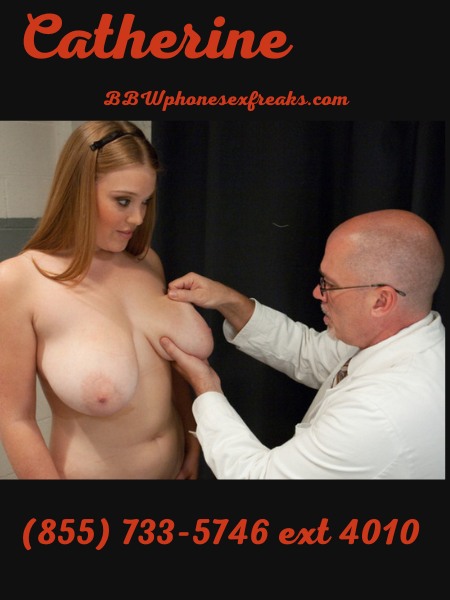 Big Tits need to be examined often. My doctor has skilled hands that can check for any abnormalities in just a few minutes of massaging. I even gave his number out to a few of my big titted friends. I was surprised that they told me he was creepy and had molested them during exams. I laughed at the prudish things they were saying. I made a new appointment to check out what was going on? Were my friends just stupid prudes? Or was something amiss?
Big tits need punished

I arrived on time for a late afternoon appointment. The front desk lady let me into the back room and told me the doctor would see me in a minute. She would be in the front, closing the office for the day. Why was I feeling nervous? I did the usual strip down, and a nurse brought me an outfit and asked if I would mind putting this on for the doctor. It was his birthday. It was a black latex nurses dress! You know this sexy BBW pushed her thighs and belly down into the dress with my tits out! My friends were rightI had a perverted doctor! I would soon be in stocks as my pervert doctor is a sadistic BDSM master! No words were spoken as he slapped my face and locked me up only moments after I had dressed for him. I was going to be his chubby sex slave for the rest of the afternoon.