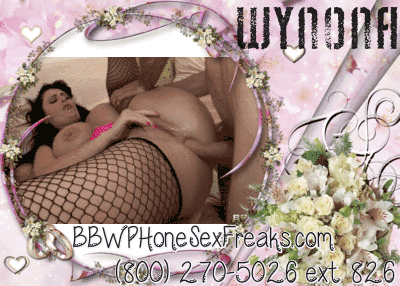 I took my fine ass down to my favorite bar this weekend, and I did what I always do. It only takes a couple rubs on the bouncer's thick cock to get him to let me into the VIP room. That's where all the money is, so that's where BBW bitch Wynona needed to be.
I took myself up there dressed like a Friday night whore, and immediately I had more attention than I knew what to do with. Men were offering me drinks, rubbing on my body. I laughed them off, looking for the best cock – the cock that could handle everything this fat ass comes with. I'm tight, good in a fight, and I love lovebites along my inner thigh. Well, I finally picked a big thick boy sitting in the corner.
Once I sat in his lap, the other assholes left me alone. His hand was down my shirt tucking hundreds in my bra in less than a second while he whispered real dirty in my ear exactly what the fuck he wanted to do to me. I was going to have cum spilling out of every single one of my fuck holes when he was done with me. I was hoping he was going to follow through. My pussy was hungry for a hot load.