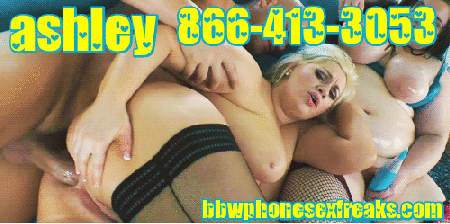 My girlfriend, Stacy, and I love going out to the clubs and show off our big thick bodies in tight fucking clothes. We share everything and always have since we were tots! From makeup to outfits and even cock! Tonight, my girlfriend and I decided that we were going to snag us a hot guy to bring back to our place and share!
We had no problems getting tons of attention from horny, hot men. They loved watching Stacy and I rub our chubby thick bodies up against each other, groping and grinding all over! We even made out and rubbed our tongues together for the group of guys watching.
We picked our lucky man and went straight home! He wasn't playing games! He went straight to pulling off our clothes while we all made out. He loved watching me use the wand on Stacy's wet pussy while he fingered my puffy wet cunnie! Stacy was dripping wet while he fucked my pussy and moved to my ass. I ate her yummy BBW pussy while he plunged his thick cock inside my ass. And when it was Stacy's turn to ride his cock, I happily held her face to my squirting pussy!