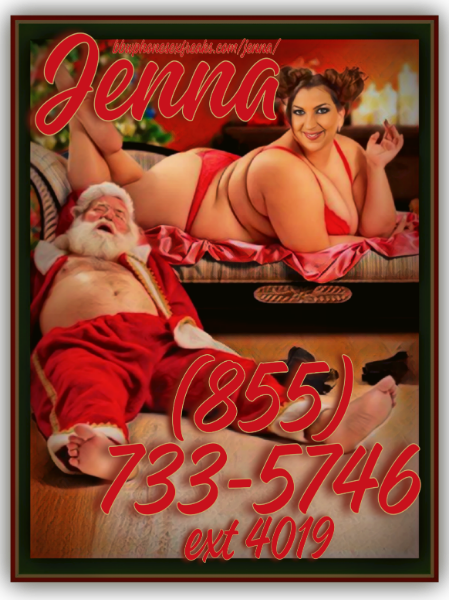 I stay up super late on Christmas Eve so I can personally give Santa all of the milk, cookies and BBW sex he craves!  He goes to a lot of houses in a single night, the least I can do is make sure his jolly ol' belly is full and his saggy ol' balls are empty before he gets on his way.  Santa always spreads so much joy, I try to repay him by spreading the lips to my pink joy hole and riding his candy cane hard to try to make both of us cum as many times as possible before he bolts.
I don't let him do anything, I suck his cock, sit on his face and ride him facing every direction I can.  I make sure Santa is completely comfortable the entire time my plump pussy or bountiful buttcheeks pound down on his present giving pole.  I even feed him cookies as I cram him inside of me further and further.  I know he loves it because his cheeks get all flushed and red and he lets out a HO-HO-HO! as his merry meat starts blasting out his jiggly, jolly jizz.
I'm not done with Santa's yule log until my fat fuck holes are filled to the brim with his sweet cream.  Not gonna lie, it takes him a little bit to catch his breath and regain his senses when I'm done doing my thing to him.  Sorry if he's late getting presents out to anyone but I'm going to let him enjoy his post coital bliss every single year.  It's how I stay off of his naughty list!