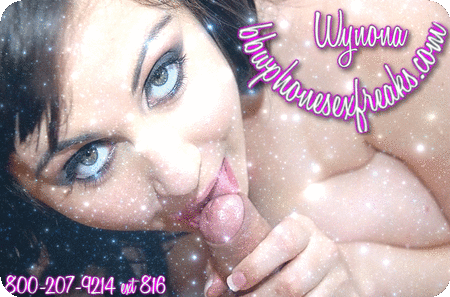 Don't you just love have a sexy as fuck BBW suck, lick and deep throat your cock?
I fucking love the taste of your man meat it gets my tight wet slit so fucking excited. Getting down on my knees and looking up at you as your slide your dick into my hot wet mouth I just slurp and gag and take every veiny girthy inch of your schlong.
You grab a fistful of my hair and slam my pie hole down onto your dick and start face fucking me hard.
Each thrust causes me to gag and gurgle and choke on your throbbing stiff pecker. You reach down  and shove your fingers into my panties and find my tight wet slit and start finger banging my twat. You take your thumb and rub it back and forth on my clit and with your other hand you grab a handful of my massive creamy soft titty and lean down and start licking and sucking my hard pink nipples. Gently biting my nipple and sucking all over my breasts.
I fucking love it when a guy can rub my cunt to climax, he has to know what he's doing but god damn the explosion I have in my pussy from the orgasm is the best. Now you are ready to dump your load of spunk down my throat and I taste the pre cum so I take my stiff tongue and lick it out of the helmet tip with the hole I scoop it out with my tongue and you watch as I savor your fuck gravy flavor in my mouth.
I lean down and with full suction I suck your boner so you just bust your nut into my mouth and down my throat and you watch as I swallow each convulsion of your dick water and lick my lips , I feel your jiz just land in my belly and your tangy spunk is tickling the back of my throat so as I light cough I get one more good taste and swallow of your baby batter for the road.