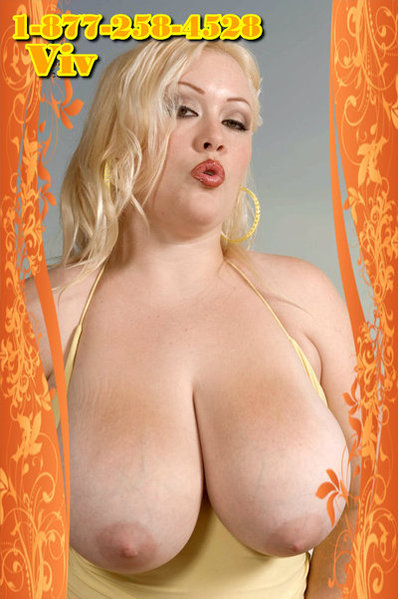 Viv: I had such a good time last night. I must confess my pussy stayed wet through out our entire date while you stared longingly at my big tits. Some girls might take offense, but it turns me the fuck on. I could see the desire in your eyes to touch them, see them, taste them, feel them around your cock. I saw how disappointed you were when I kissed you goodnight at the door and didn't let you in. But there was a method to my madness. That is why I am sending you this text now. Since I know you went home last night and jerked your dick while dreaming about my huge tits while I was finger fucking my pussy while thinking about you jerking your dick, I thought I would reward you. I am inviting you to my house tonight for dinner and dessert. I will send more details after you respond.
Steve: I would love to join you for dinner and dessert. I have to say I admire the fact that you are being so honest and that you were as attracted to me as I was you. And you are right about my activities after our date. LMAO
Viv: LOL It seems we have a date then, however I do have a few stipulations, are you game?
Steve: You have my undivided attention, I am sure what ever stipulations you have dessert will be worth it. Would you like me to bring a bottle of wine? Red or white?
Viv: You can, red please. Now here are my stipulations. Ready?
Steve: LOL Hit me with your best shot.
Viv: since you love my tits so much I will be sexting you pictures through out the day. They will be risque and before you clock out of work you will want them more then you did last night.
Steve: OMFG Really? So far I don't have a problem with your stipulations. LMAO
Viv: There is one more little thing. You are not allowed to touch your dick at all till you see me tonight. No matter how hot the picture is that I send  or how hard it makes you.
Steve: I can't even rub it?
Viv: LOL Nope, you can't even hold it to piss. I will know if you have emptied those balls or not. Those are the rules. Do you agree?
Steve: I am hard already and you haven't sent one picture. Yes I agree. I will see you tonight with more then a bottle of red wine.